2 tags
Does An Archive of Flavors Make Sense?
This is a paper I presented at a conference a couple weeks age.
1 tag
Abandoned Books - MWF Seeking BFF
This is such a chick book I am sheepish for even starting it; I feel like I need to explain myself. The author lived in Chicago, was married, and was looking for friends. I, too, was living in Chicago, married, and woefully lacking in friends. I thought maybe I would relate. Sadly, the gulf between the sexes is too large. A woman's quest for friends looks nothing like my own quest. Or...
Reading List - I Dreamed I Was a Very Clean Tramp
Richard Hell is a very good writer. He was not much of a musician, or much of a decent person. If he hadn't chosen such an excellent name (he was born Richard Meyers), I doubt he would have ever been famous. His notoriety stems from being part of the CBGB scene, where he became a fashion icon and interacted with some genuinely talented musicians. This biography moves along at a good...
Reading List - Wild
Hiking the Pacific Crest Trail is a pretty dramatic thing to do. And pretty amazing. I can't describe this book with either of those words. The book is overwritten in parts, and the dialogue, written years and years after the event, doesn't ring true. I appreciate that the author never comes out with a trite summary explaining what the experience taught her. But it's not...
1 tag
Abandoned Books - Tenth of December
I made it to page 11 - INSUFFERABLE! "I AM A WRITER" emanates from every syllable. This guy is considered a genius? Maybe I'm just not sophisticated enough to appreciate him.
1 tag
Reading List - The Last Policeman
An interesting premise: a loyal detective fights to solve a murder against the backdrop of an impending cataclysmic asteroid strike. Nobody else really cares about solving crimes when civilization is about to be wiped out. I didn't really buy the portrait of a pre-apocalyptic collapse, and the mystery itself is not too compelling. Even worse, the sub-plot involving plans to build secret...
3 tags
Abandoned Books - Lean In
Sheryl Sandberg's book of advice to women in business has been in the news a lot lately so I figured I should read it to have an informed opinion. Also, I have two daughters and I want them to be successful and to be treated as equals by their coworkers. I was thinking maybe this book would have some advice for them. I read a fair bit of the book before giving up and I have a few...
3 tags
Abandoned Books - Billy Lynn's Long Halftime Walk
There's really nothing wrong with this book, the writing is fine and the story well told. It's just that it doesn't come close to another recent book with a similar title - The Long Walk. If you want to read a book about how bad war fucks you up then read that one first. But if you prefer wistfulness and nostalgia along with killing and horror you might like this one more.
3 tags
Reading List - Gone Girl
If you've ever wondered what's more important in making a book worthwhile reading—the author's storytelling skill or the story itself—then you will be intrigued by this book. I raced through the first third of it completely enthralled before it begin to dawn on me that the story was absurd, the plot twists unconvincing, and the characters shallow stereotypes. But...
2 tags
Reading List - Why Be Happy When You Could Be...
Don't be fooled by the Erma Bombeckian title: this is a harrowing read. Jeanette Winterson is a difficult individual, her prose is knotty, and her story is unpleasant. But the book is rewarding. You may not completely buy into Winterston's claims about the life-affirming (life-saving actually) powers of English literature and poetry, but it's refreshing to hear the argument...
3 tags
Reading List - Going Clear
This one definitely goes in the "truth is stranger than fiction" file. Page after page is filled with such utter nonsense that you marvel at the sheer spectacle of it all. If the Scientologists are one hundredth as bad as Lawrence Wright portrays them (and I fear they are), then he is a brave man indeed for writing this book.
3 tags
Reading List - The Thief
You know things are going to end up badly for the titular pickpocket from page one, and in fact they do. The pleasure of this book lies in embracing the darkness of Fuminori Nakamura's Japanese underworld. As Lemony Snicket would say, "The world is a very scary place." Loneliness and dread have seldom been more enjoyable.
3 tags
Reading List - The Long Walk
It's a given: war is a terrible thing that takes a tremendous toll on everyone involved. And here we have a memoir that tells us what we already know. So why is it so extraordinary? Brian Castner tells his story beautifully, without a hint of sentimentality or self-pity. He is a survivor, yet he tells us he died in Iraq. The man who returned from the war was not the man who...
3 tags
Abandoned Books: Fresh Off the Boat
This book is proof of the old saying, "A book needs more than mouth-watering descriptions of delicious food to be good reading."  OK, it's not an old saying, I just made it up. But it applies in this case. I love reading about the food but I didn't find Eddie Huang's story very interesting and I never developed any sympathy for him as a person.
Reading List: Notes From No Man's Land
This book came with a lot of hype attached so I was expecting (maybe even hoping) it wouldn't be that good. But it is that good. In fact, I can't remember reading a book of essays that I enjoyed more or made me think as much. I've never written a fan letter to an author but this book made me want to write one to Eula Biss.
Reading List - Guts
I randomly picked this up on my last trip to the library, not even knowing who Kristen Johnston was. Turns out she is the actress famous for her role in 3rd Rock From The Sun.  After a bit of a rocky beginning (a bit too cute for me) the book picks up steam and turns out to be quite moving. It's not your typical Hollywood drug addict memoir. Johnston displays absolutely no self-pity and...
Reading List - Endgame: Bobby Fischer's Remarkable...
I've always wanted to be a good chess player. Something about the game appeals to my way of thinking. Sadly, I'm terrible at it. My two daughters, who learned to play within the last year, will be able to beat me soundly in the near future. I just don't have the imagination, or the memory, to be good at it. It's not often that a person gets the perfect biographer, but in...
3 tags
Reading List: Light & Shade - Conversations With...
Sometimes you just want a reverential interviewer to lob softball questions to a rock music idol. The resulting guilty pleasure may be slight, but reading it makes you feel good. Like all rock bios, skipping the last couple chapters featuring irrelevant late-career comebacks is a must, but there's enough meat in the first part of the book to make for worthwhile reading (if you were a big...
2 tags
Abandoned Books: Watergate - A Novel
A novelization of the Watergate saga sounded like an interesting concept, but after less than twenty pages I realized I had absolutely no interest in an imaginary version of Pat Nixon's inner thoughts. If you were personally involved in the events described here, or if you are a crazy hardcore political junkie, you might enjoy this. Otherwise stick to the most entertaining and outrageous...
1 tag
Reading List: People Who Eat Darkness
I wanted this to be a great book but it turned out to be a little bit disappointing, merely "interesting" when I expected "gripping." Still, the story was thoroughly reported and the writing was clear. The big problem for me was the story itself. I didn't find the case especially compelling. I did learn some interesting things about the Japanese criminal justice...
3 tags
Abandoned Books: Canada
My household was pretty excited to read Canada, Richard Ford's latest. We even sprung for a full-price autographed first edition instead of the 40% off Amazon copy. My wife got it first. She made it about a third of the way through then quit because it was just too slow. Determined to prove that I was a much more loyal Richard Ford, I picked it up over the holidays. I didn't even...
1 tag
Abandoned Books: Mockingjay
Last year I used this space to keep track of all the books I read. My goal for the year was twenty books, which I reached. I also started quite a few books I never finished, so I decided this year I would keep track of those as well. I liked The Hunger Games and thought Catching Fire was okay. But after the first few chapters of Mockingjay I gave up. It just seemed like bad science fiction,...
9 tags
Reading List: The Secret Race
What impeccable timing, reading this book when Lance Armstrong scheduled an interview with Oprah in which he will reportedly finally confess to being a doper. If you plan to watch that interview, you absolutely need to read this book first. Back when Lance Armstrong was dominating the Tour de France I was a fan. I wanted to believe we wasn't cheating. Now the evidence of his dishonesty is...
3 tags
Fame
If you search my name on Getty Images or Starsightings.com you will find this picture of me from Lollapalooza. Guess I'm a famous celebrity.
2 tags
Reading List: Catching Fire
Do you remember in the Star Wars sequel when they brought back the Death Star? I do. I thought, oh no, I guess they are out of ideas. There was a moment in this book when I felt the same way. Was it really necessary to send Katniss back into the arena? Pretty lame. Still Suzanne Collins does have a knack for exciting action sequences and I flew through the book. The ending was pretty silly but...
3 tags
Reading List: Waging Heavy Peace
Back in high school I was a huge Neil Young fan. My first concert ever was his show from the Trans tour in 1983. I bought a ticket for three times face value, $40, from a ticket agency to the show at Jones Hall in Houston, Texas. I also saw him on the Everybody's Rockin' tour, and a couple years later playing with a country band at the world-famous Gilley's in Pasadena, Texas...
3 tags
Reading List: The Making Of a Chef
A thoughtful friend gave me a copy of this book—inscribed to me by the author—when she heard I was going to work at the Culinary Institute of America. Reading this story of a writer's experience as a student in the CIA kitchens was invaluable preparation for my new position. Plus, it was fun meeting people I had just read about. I'd recommend this book for anyone...
3 tags
Reading List: Every Love Story Is a Ghost Story
I've never been able to finish one of David Foster Wallace's novels, although I did get through 200 pages or so of Infinite Jest before giving up. However, "A Supposedly Fun Thing I'll Never Do Again" is one of my favorite pieces of nonfiction; I can't see an add for a cruise vacation without thinking of it. I can see how diehard fans might not like this...
3 tags
Reading List: Lance Armstrong's War
I read this in preparation for the new Tyler Hamilton biography, which was co-written by the same author. Looking forward to hearing the same story retold with the inclusion of drug-guzzling.
3 tags
1 tag
Reading List: The Hunger Games
My kids made me read this, and it was as good as advertised.
3 tags
Reading List: Octopus
Believe it or not, Wall Street titans are greedier, more narcissistic, and more idiotic than even their harshest critics imagine. Sam Israel starts out as your garden variety cheat but as his fraud grows bigger he gets crazier, allowing himself to be scammed in all sorts of ways. Really, his gullibility is staggering. This book made me want to hide all my money under the mattress instead of...
Reading List: Strange Piece of Paradise
I have mixed feelings about this one. My first thought was that a decent editor could have cut it by half and made it a much better book. But on second thought I believe the pages and pages of repetitious, feverish prose and a meandering story that peters out the last couple hundred pages give a real insight about the psychological state of a victim of violent crime. Jentz is pretty up-front...
3 tags
Reading List: Kentucky Derby Dreams
I really wanted to like this book so I gave it several chances but I barely made it fifty pages. The problem, simply put, is that I couldn't follow the narrative. I've read thousands of books and never felt as lost as I did reading this one.  I understand the style the author was aiming for but she never came close to hitting it. Random irrelevant details intruded on the narrative...
2 tags
Pasty Fest
This is one thing I miss about the U.P.
3 tags
Reading List: Wherever I Wind Up
This is weird. I've read two baseball books this year and I don't even follow the game. R.A. Dickey has been in the news a ton lately and from reading a few articles about him he sounded like an interesting guy. I'm also a sucker for knuckleball pitchers. So when I found this book for two bucks at a booksale I picked it up. Turns out I didn't much like Mr. Dickey at all....
2 tags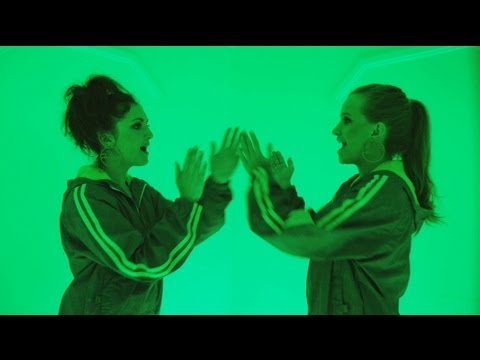 2 tags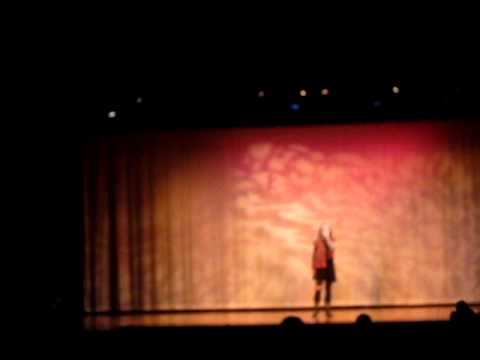 4 tags
Reading List: Moneyball
This was an Amazon Kindle Lending Library freebie. I haven't followed baseball in years but I'm a Michael Lewis fan so I figured I couldn't go wrong for free. I thought I'd read enough about the book, movie, and cybermetrics in general that I wouldn't learn anything new so I was pleasantly surprised. Turns out much of what I'd read about the book was...
2 tags
Chicago Protester
2 tags
Liking the New Neighborhood Banner
I think the eye motif looks just a little bit sinister.
2 tags
Nothing But Chrome
This ultra chromed-out bike is often parked on Belmont Ave. not too far from the train station. One morning there was a cop car parked behind it and a policeman was stealthily sneaking up on it. I couldn't figure out what was going on until I realized he was holding a camera and trying to get a good angle for a shot.
Experimental Opera Reviews
Reviews for experimental operas by some people I know in New York, including Jason Cady's "Happiness Is the Problem."  http://www.wqxr.org/#!/blogs/operavore/2012/may/14/experiments-opera-reopens-its-laboratory-some-mad-musical-scientists/
3 tags
Reading List: The Uncoupling
When my wife asked me to read this book I was somewhat alarmed. After all, it's about a spell that leaves women uninterested in sex. It turned out to be a breezy, mildly amusing read but not something I'm likely to put on a list of favorites. One thing that I did find interesting was the contrast between this book and Veronica, the last novel I read. In Veronica, sex is all about...
2 tags
Watch
My brother-in-law Jason Cady talks about his opera "Happiness Is the Problem", which you can see at Roulette in Brooklyn, NY, May 10 and 11.
3 tags
Reading List: Veronica
Why can't I resist buying contemporary novels at thrift stores? I don't know, but my latest was Veronica, by Mary Gaitskill, which I picked up at Value Village in Richfield, Minnesota, a couple weeks ago. I read Gaitskill's book of stories, Bad Behavior, a while back and liked it a lot. By comparison, this one was a let down. Gaitskill's writing is dense and a little...
2 tags
Watch
KSTP Channel 5 Minneapolis/St. Paul (ABC) piece about Golden Valley, MN, considering laws to allow raising backyard chickens. Mary Britton Clouse of Chicken Run Rescue speaks about the increasing problem of abandoned and unwanted chickens.
3 tags
Announcing the Publication of "City Chickens"
PRESS RELEASE FOR IMMEDIATE RELEASE Contact: Eric Hinsdale 715-768-0440 info@citychickensbook.com NEW BOOK TELLS THE STORY OF A UNIQUE ANIMAL SHELTER Chicago, IL, 4/16/2012 - "City Chickens," published by Houghton Mifflin Harcourt (released May 8, 2012, ISBN 0547518307), lets readers see inside Chicken Run Rescue, the only urban shelter in the country exclusively for chickens....
2 tags
http://www.ekristinanderson.com/?p=3765 →
My wife takes a turn as guest blogger (guest tart?) on The Hate Mongering Tart, talking with Ron Koertge about the writing process.